Recently there has been a lot of online chatter about Microsoft's new operating system that will revolutionize Windows 8 even more. What were just rumors has finally been confirmed and Windows Blue, the new OS does exist. Even so full details of the OS are not yet public.
What one can gather is that it will not be sold for standalone PCs but will be an enterprise-special offering. From news that has leaked out so far, these are some interesting facts about the latest, yet-to-come offering by Microsoft: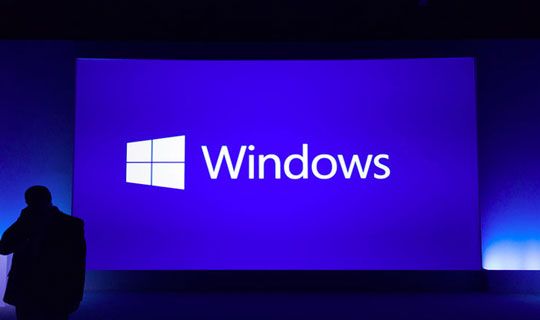 Is it very different from Windows 8?
Windows Blue is an upgraded version of Windows 8 and is not a complete overhaul. Some of the apps have been tweaked for better performance and some new features have been added. 
The OS promises to be very easy to navigate and use. From what can be gathered so far the new operating system will be very easy to use and navigate.
It will have some advanced apps and some of the earlier apps will be modified for better functionality.
Recommended : Top Must Have Windows Software You are Unaware Of
What's new on Windows Blue OS?
There are some applications and features that are either new to or have more advanced capabilities on Windows Blue as compared to Windows 8. Some of the features include: Touchscreen functions.
The focus of the OS will be on desktops with touchscreen capability. A new swipe gesture involves accessing the list of applications with an upward gesture on the touchscreen. Otherwise the previous gestures remain the same.
Smarter Charm Bar
The sliding Charm Bar is intact with some extra functions. In the older versions of the OS, these functions could be accessed only via the Control Panel.
A smart function for easy searching of applications has also been added to the Bar. It also has a great shortcut for personalizing your desktop.
Internet Explorer 11
The OS comes with the latest IE 11 with enhanced features. It will allow users to synchronize their tabs and applications.
Users will also be able to take screenshots of their current screen and link them to whatever pages they desire.
Air Snap
This is not a new feature. Users have inherited it since Windows 7 and then 8. It provides split-screen functions by just dragging two windows to the sides of the screen.
With the touchscreen capability Air Snap becomes easier still. For those who are involved in a lot of multitasking during a workday this is definitely going to be a great advantage.
Changes in apps
A new alarm application and sound recorder are part of Windows Blue that were absent in Windows 8. The People, Mail and Calendar apps will see a few changes and tweaks too.
Notifications that usually trigger an alarm can be muted when desired.
Customization
The home screen tiles can be customized by users from small, to large, to extra large. A new customization button will put the home screen in the edit mode and the user can manually move the tiles around for better functionality.
Tethering
– Windows Blue will have built-in 3G and 4G functionality as part of the OS.
It has been confirmed by the company that the code is in place even if there is no special application on the home screen proving its existence. It will support data streaming to Wi-Fi and Bluetooth enabled mobile devices.
Security suite
– The security suite has changed and has a new user interface. There is no icon or tile showing this, but there are folders that prove its existence and the modified features.
Lower latency
– As usual, Windows Blue comes with a power saver mode when the desktop is idle for a while. Besides this, the OS is integrated with a much lower latency between command time and execution-display time. The operating system is obviously designed for saving energy.
Bar code Scanners
– Having an operating system that has its own secure barcode scanner is a real boon for online shopping, especially where purchase of medical emergency equipment is concerned.
It is believed that Microsoft is negotiating tie-ups with third parties for this facility.
Lock screen
– Imagine using a lock screen that also forms a frame for pictures that you can use as desktop images? You can click the camera from the home screen and save the picture with the lock screen frame.
Massive multitasking – Microsoft Blue is designed to use up very little random access memory even while multitasking and using multimedia. During testing the system required only 485MB of RAM when used to its full potential.
"Moments" video app
– The new OS has a new application for tweaking and editing videos. Users can also add captions to their video films. The functions are basic at present but with a promise of evolving over time.
Touchscreen keyboard
– The new pop-up keyboard that comes with Windows Blue makes it easy to enter numerical values without having to switch between the different panels for alphabets and numbers.
Windows Blue is definitely going to be a highly upgraded version of Windows 8 OS.
It is still under production. It might be released soon. What do you think of these extra features Windows Blue might give? Will these features just be a part of next Windows 8 update?